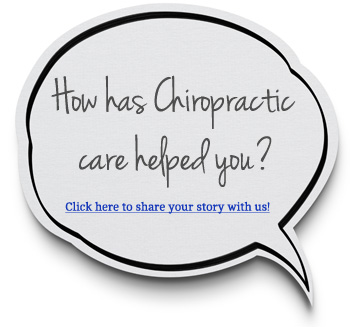 The Spinal Health Clinic | Testimonials
At The Spinal Health Clinic we love when patients share with us their feedback and comments after chiropractic care. Please read our below patient testimonials to see what other people have achieved through their chiropractic treatments with us.
Share your stories too! Click here to send us your feedback so that we can help to spread the word about the benefits of natural Chiropractic care.
For more information or to schedule an appointment call or email us today.
Click Here to view our Google Reviews
---
Great first visit and best explanation I've got for my back problems. Dr Graeme saw me the same day I called for an urgent appointment. I hobbled into his office and walked out! Thank you!

Fantastic and efficient service. Extremely accommodating and helpful.

I have been attending the Clinic for about 10 years altogether, under different Chiropractors. Every one has been really good, and Graeme is an excellent practitioner.

I am now able to manage everyday back pain with Graeme's help and support.

I absolutely value Tina's patience with me from finding directions to just putting my mind at ease. Then there is Graeme… what a lovely man. Very friendly and helpful and I trust him implicitly! Thank you everyone, what a lovely team!

Such a great service and great team, would recommend to everyone.

Very informative and helpful. Wasn't made to feel rushed to understand. I feel confident that I will make a good recovery from Graemes' treatment and advice!

A great first appointment. I am optimistic that this treatment will improve me.

Thank you very pleased with treatment I received.

Starting to see results after my first visit, thank you!

Very friendly and welcoming practice. Having suffered from back pain for a few months triggered by a fall I now feel confident that my back will improve after treatment.

I was amazed by the speed with which you took some X-rays, showed me what my spine looked like and immediately started to treat it..all in the first 45 minutes. More from Tina »

I actually came to you initially hoping for a referral to a doctor in the hope that I could have some X-rays done in the next three months or so on the NHS.

It is brilliant that you specialise in spines..the knowledge you have is so much greater than seeing a normal GP.

After my first visit I am extremely confident that my problem will be sorted. Thank you.

I was instilled with confidence for a good result.

Very friendly and professional practice. I was put at ease the moment I entered the reception area and my chiropractic treatment was amazing.

I wish I had known about the spinal clinic sooner and not waited as long as I had done in getting treatment from such fab professionals.
---
Very Impressed
Our referral was from Dr. Davies of Twyford Surgery some ten year's ago. We have been visiting him regularly since then and from the first consultation with Dr. Brooks to present day we have always been very impressed with his diagnosis and treatment. His Receptionist, Tina, is also very helpful and efficient – a pleasure to visit The Marlow Spinal Clinic. Thank you Graeme and Tina.
Anne S.
Comfortable and Reassuring
I am by nature a very anxious lady, I arrived at the clinic in pain and very nervous, Graeme listened to me, explained everything very well and made me feel safe. Graeme and Tina both very professional, welcoming and helpful. Early days but my pain level has decreased and I will certainly continue to attend the clinic. Lastly, I felt very comfortable and encouraged to ask questions which I found very reassuring.
Sue
I can honestly say WOW!
I was blown away with Dr Graeme Brooks from his initial examination, X-rays and explanation of what was wrong how it can be treated. Just after one treatment, I can honestly say WOW what a difference. I highly recommend the whole Team at the Spinal Health Clinic.
Kevin F.
Delighted with the Whole Experience
Really delighted with the whole experience. I can't believe how quickly my back has improved since my appointments at the clinic. There is nothing more important than good health and I will definitely be attending on a regular basis to keep my spine in good shape.
Heather A.
The result – just one word – MIRACULOUS!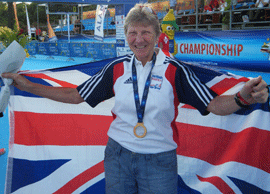 As an athlete, getting an injury or niggle that stops or hampers your training or racing is really frustrating. When it happens to you, the only thing you want is a "miracle cure" to enable you to get back on track.
For me, that "miracle cure" came in the shape of Dr Graeme Brooks at the Spinal Health Clinic in Marlow.
I had been ignoring a hip problem for a number of months, working through the aches and pains, hoping that if I ignored it for long enough, it would give up and go away. Although I was able to still train and race, the problem didn't go away and was starting to become a bit more persistent. Eventually and on the recommendation of a friend, I booked an appointment at the clinic, which turned out to be the start of pain-free running again.Show More
Graeme expertly seemed to identify the underlying problem within the first assessment with him and set to work with some specific manipulations. The result – just one word – MIRACULOUS!
Initially, the treatments were weekly and thereafter extended to longer intervals. Now, Graeme forms part of my overall training plan with a visit for an alignment checks every 4-6 weeks. I now have to ask myself why I spent so many years in denial that pain was normal!
As a fairly successful club level and GB Age Group Triathlete, my body and limbs do get a fair amount of abuse through training and racing, and so it is no secret that Graeme always has something to "fix" for me when I visit! Very recently, and in-between appointments I developed a very painful knee problem when out running one day. I continued painfully with it for the next 2 weeks and mentioned it to Graeme when I went for my next appointment.
Yet again, the "miracle cure" from the hands of Graeme allowed me to race 2 days later – pain-free – and I have since raced another 4 times without any recurrence.
In summary, MAKE AN APPOINTMENT. You will not be sorry and it could make all the difference in your athletic performance and possibly even help you find that elusive PB!"
Bev Childs
http://www.britishtriathlon.org/ge-gb-teams/age-group/roll-of-honour/detail/beverley-childs_1398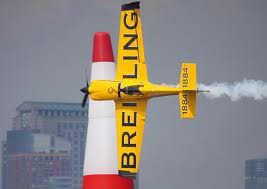 Graeme keeps my neck and back in order so I can keep doing what I love:
"My regular visits to Graeme work wonders in keeping my neck in shape for the aggressive 400 deg/sec roll rates and my back coping with the 10+ Gz turns. Thanks Graeme!"
Nigel Lamb 'Red Bull Air Race World Champion'
Graeme helped me prepare for the Long Distance Age Group World Triathlon Championships:
With many weekly training hours, being consistent and injury free was critical to my success. After suffering with lower back and hip problems for many years, an issue I thought I would just have to live with, Graeme was able to completely cure my back pain.
In addition, he was able to keep me injury free through some of the most intensive training blocks. I would highly recommend The Spinal Health Clinic and Graeme, it really did make a big difference to my performance. Graeme's support helped me secure a top 10 finish at the World Championships – Thank you!!
Lee Charles
---
Such a Relief
My diagnosis and start of treatment were achieved within my first visit to the clinic. Such a relief to know what the issue is and that it is being treated. I had a relief in pain and far more flexibility after only the first visit!
Victoria I
---
Playing my Favorite Sport
I have been seeing Graham for 3 weeks now. Having ignored things for a long time there was a lot wrong, but already the difference in my back is amazing even my breathing seems better. It was really helpful to see the x rays on the first visit and understand what was going on. Best of all Graham did not tell me to stop doing the sport I love.
Joy N.
---
Totally Awesome
OMG!!! I can't thank Graeme and his fab staff enough for their help. I was in total agony and didn't know what to do with myself. However, a visit to Graeme sorted my problem out vertually instantly. Tina was also amazing and fitted me in at a time that was convenient to me. Thank you all very very much – you are totally awesome.
Julz S.
---
Friendly and Welcoming
The staff was very friendly – using my first name throughout all contact. The reception area and the staff there are welcoming. Graham was very thorough – and very detailed in his explanations. Having seen a number of other practitioners in the past with mixed results, it was both amazing and enlightening to get an X-ray on my first visit – and then to have Graham take the time to explain exactly what my body is doing – and where it is going wrong! Overall a very positive feeling after my two visits.
Bob W.
---
Staff Very Welcoming
I felt very confident with Dr. Brooks. He was very informative and explained everything to me in a way I could understand. Would highly recommend the spinal health clinic.
Joy R.
---
So much happier
Maryam has been sleeping perfectly well since Friday. Even her behaviour during the day has changed to the better. She's not short tempered anymore and her concentration has improved. She's so much happier in herself. Thank you so so much ?
Lou.
---
If you think that you or a loved one is a good candidate for chiropractic care, contact The Spinal Health Clinic to arrange a thorough examination in our practice.
---
Patient Reviews | The Spinal Health Clinic | 01628 471381